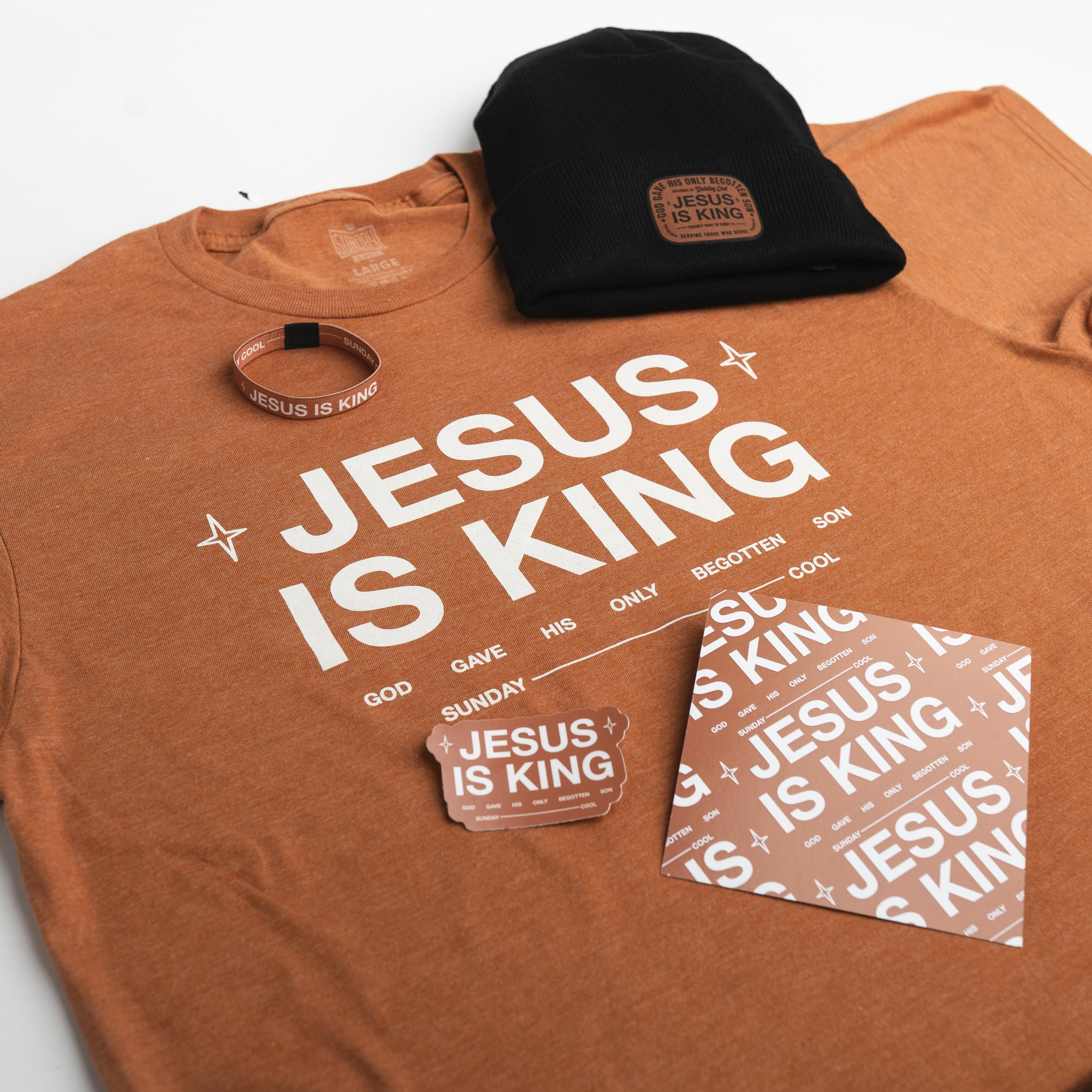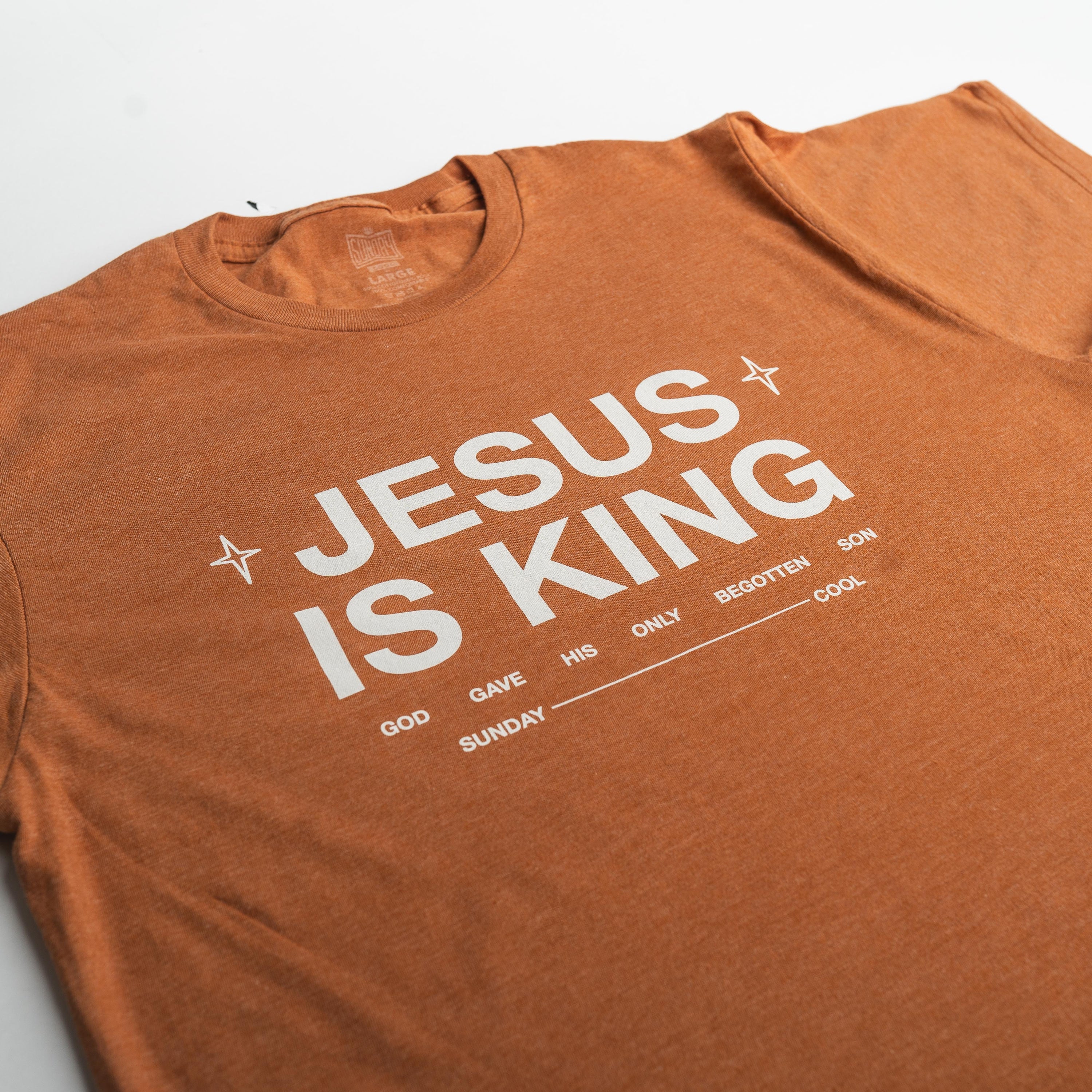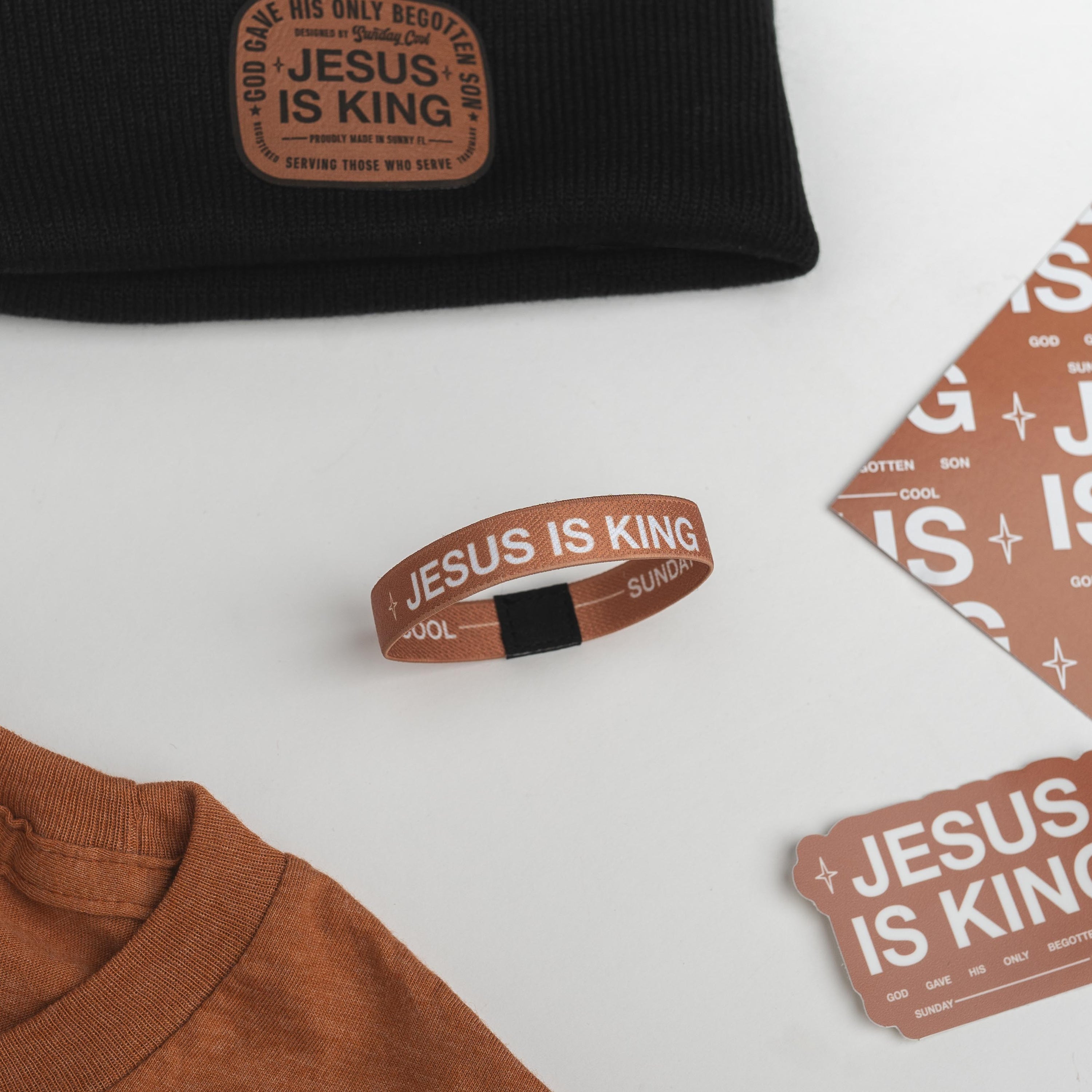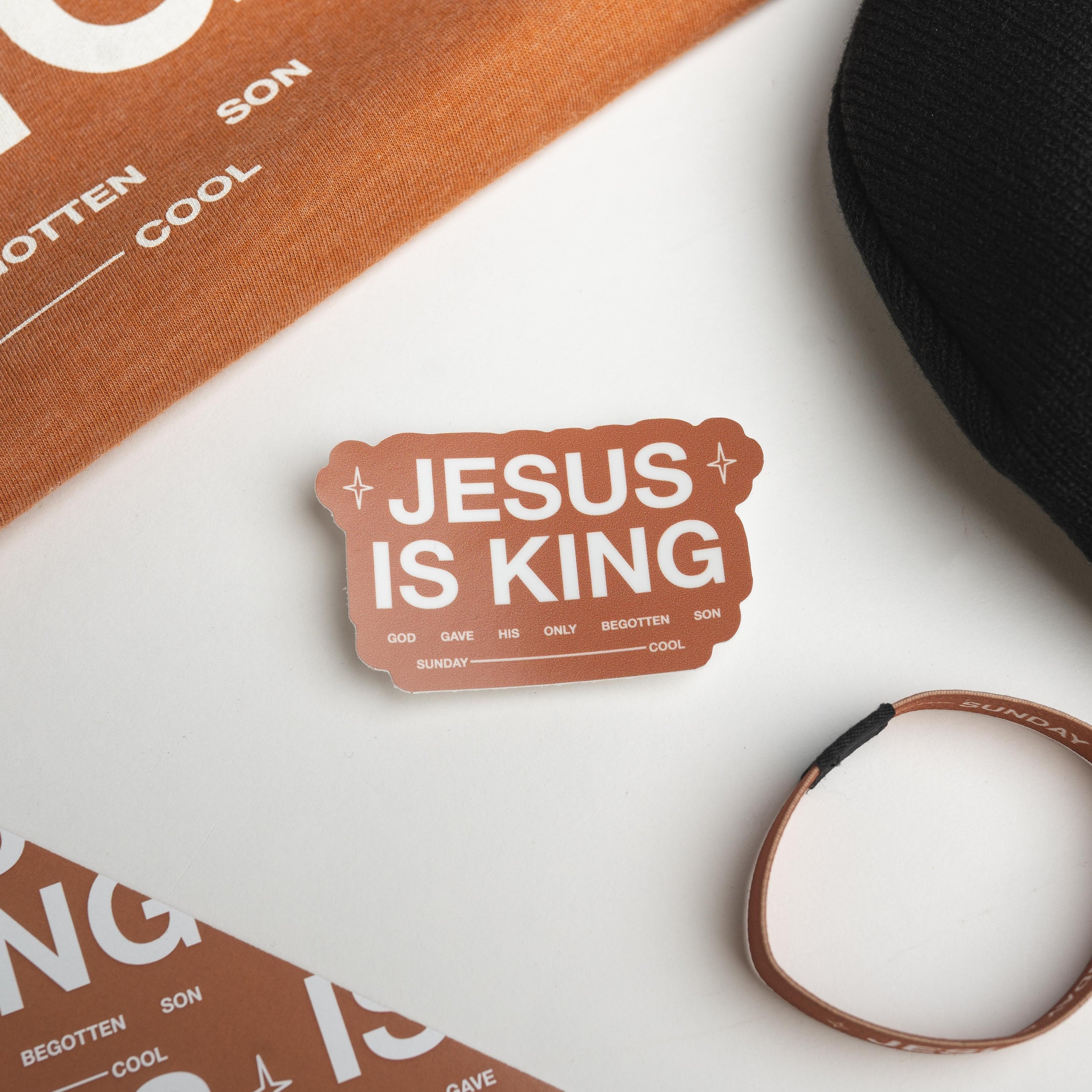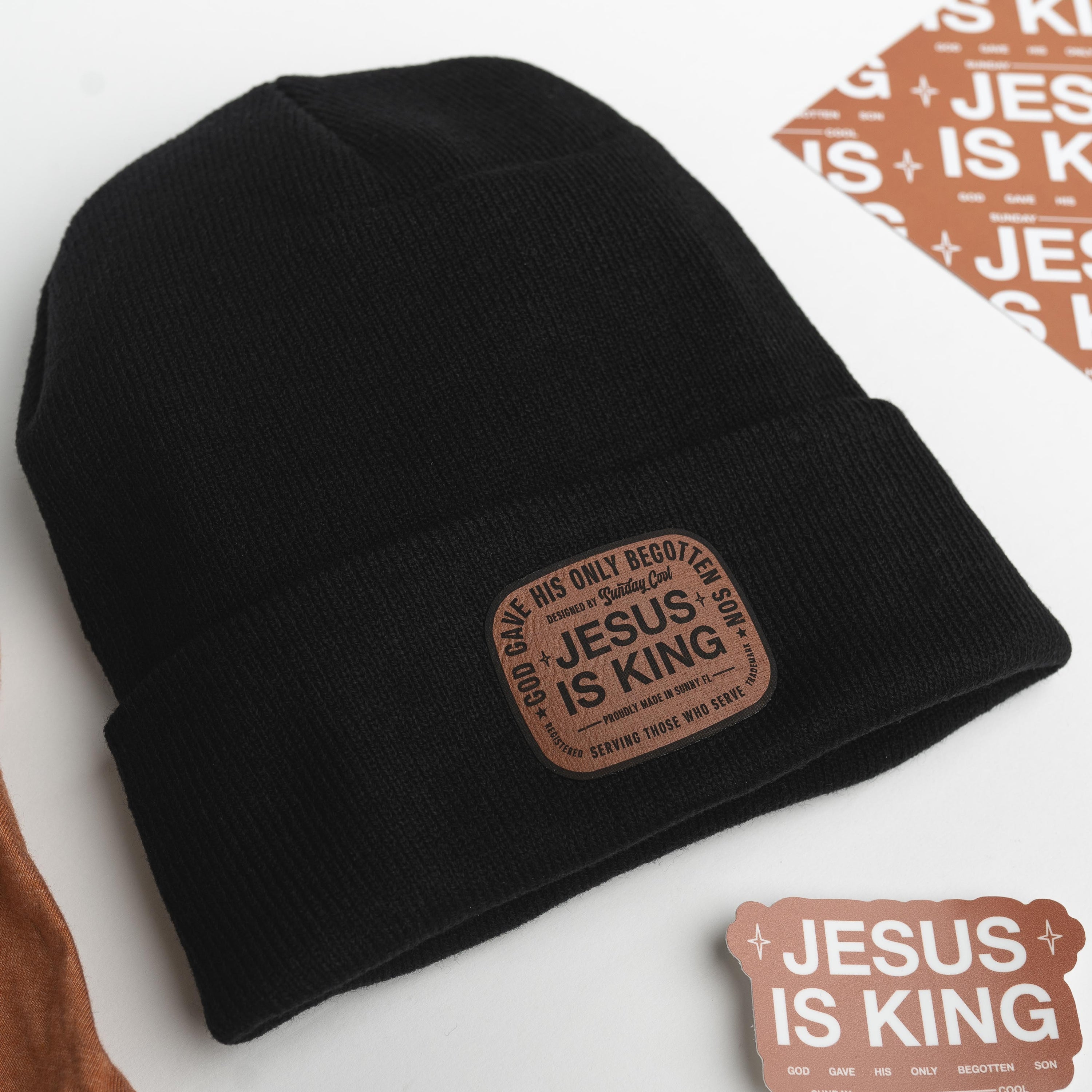 Discover the power of simplicity with our latest wow box design – "Jesus Is King."

Sometimes a simple statement can be the most powerful way to share your heart. Your message doesn't have to be shiny and glamorous to make an impact. And apparently, minimalist type-based designs are all the rage right now with the younger generations. At least that's what our Gen Z correspondent Brock keeps telling us.

Use this design in your next custom order to strengthen your brand, promote your group, and convey your mission to the world!
What's in the box:
Jesus Is King T-shirt

1 color front imprint design 
Heather Pumpkin color way
50% Ring-spun Cotton 50% Polyester | 100% Comfortable
Water-based/Discharged screen printed design for a super-soft feel
Unisex
Machine Washable
Printed by Sunday Cool

Jesus Is King Woothoop Bracelet
Jesus Is King Die Cut Sticker

Jesus is King Leatherette Beanie

100% Acrylic 
Black Colorway
Laser Engraved Leatherette
*We do not accept returns after garment has been washed.