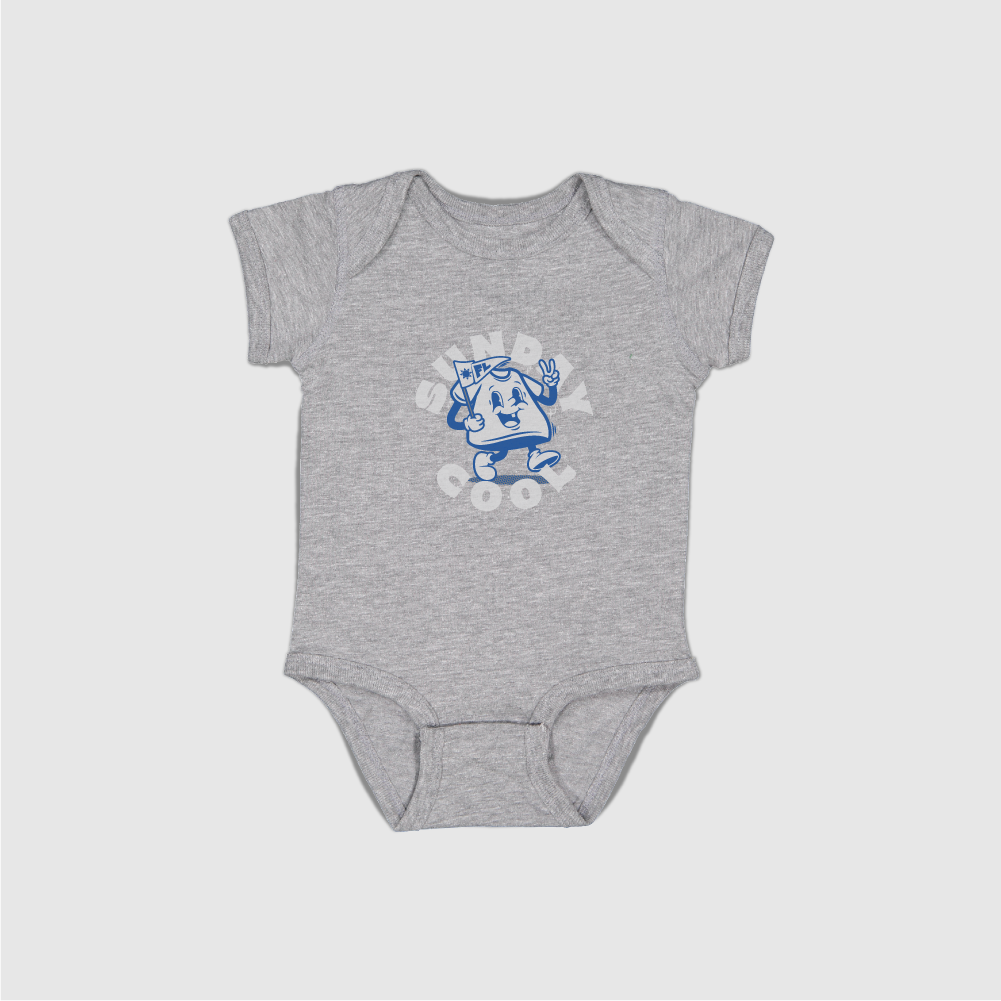 Sunday Cool's Timmy Tee Onesie
Start them off young with super-soft tees! This onesie of our unofficial mascot for Sunday Cool is sure to make your little one the talk of the playpen. 
Details:

85% Cotton / 15% Viscose | 100% Comfortable

Water-based/Discharged screen printed design for a super-soft feel
Muted vintage print
Unisex
Machine Washable
Select color and size, then click add to cart. Quantity can be adjusted in the cart.

Shipping:

3-6 business days
Sunday Cool's Timmy Tee Onesie