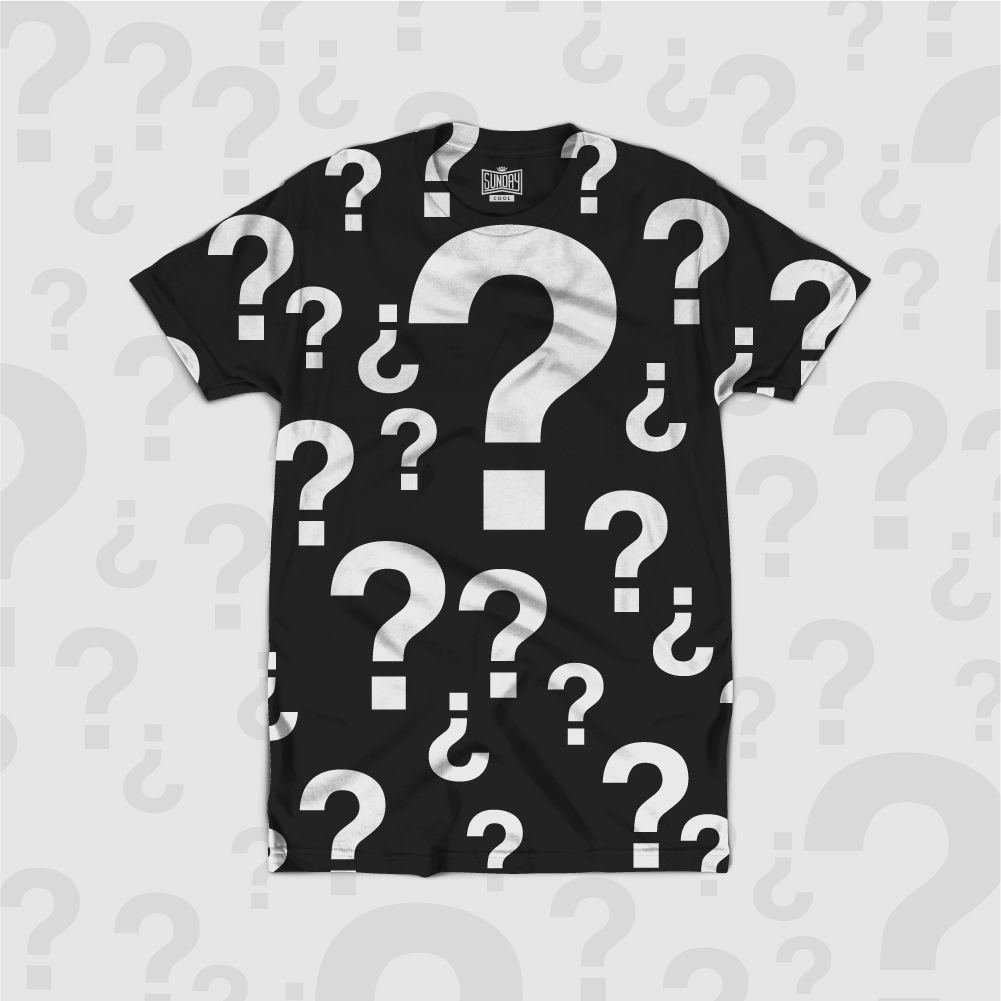 Everyone loves a surprise - so why not surprise yourself with a mystery tee from Carll himself! This is the perfect giveaway item for youth groups too! 
Over the seasons, Sunday Cool has accumulated more tees than you can even imagine! Our overstock ranges from super-soft tees to v-necks to tie-dye youth tees and YOU get first pick!
So pick your size and wait for the surprise! Keep in mind, there may be multiples of one design or apparel type in your order, but we always try to add variety to the mystery tee we send you. What you get is completely RANDOM!
-No Special Requests for apparel type or design can be made (new designs are printed frequently and mystery tees are pulled completely at random)
• ALL SALES FINAL - Mystery Tee'S can NOT be returned or refunded unless there is damage to the order or if there was a mixup in fulfillment (wrong size, missing item, etc.) Please do not inquire for a refund otherwise.
*We do not accept returns after garment has been washed.