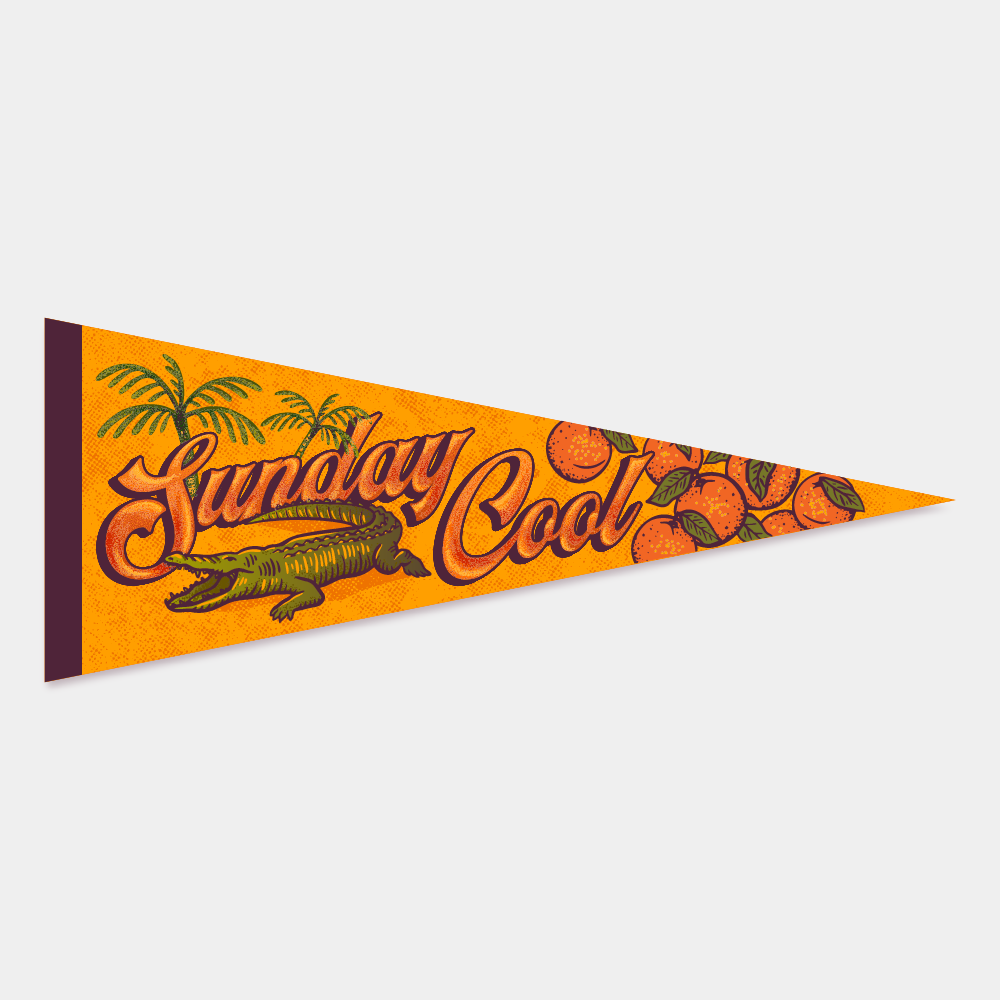 Rally for a taste of Florida wherever you're at! The home of Sunday Cool!
We've got everything synonymous with all things Florida on this pennant. Palm trees, gators in our backyards and orange trees EVERYWHERE. 
(We decided not to include the endless amounts of mosquitoes especially for you.)
Hang this up anywhere and be the talk of the town!